Feng Shui allows me to combine my love for houses, architecture and garden design with my passion to assist you in reaching your highest potential.
Katherine Sri Feng Shui is a professional consultancy service based on the Sunshine Coast, and providing consultancy work throughout Australia. As a professional Feng Shui consultant since 2000, Katherine has many years experience in consulting in private dwellings, building of new homes, business premises and on acreage land.
One of the key aims of Feng Shui is to create spaces of harmony and balance that nurture and support us. In these times of rapid change creating a home that is a sanctuary is vital. This supports us in developing our own inner peace, equanimity and joy. Positive benefits can also be created in our working environments to enhance our well-being and prosperity.
Katherine Sri combines traditional Classical Feng Shui wisdom with her intuitive ability to sense energies, to enhance our modern living spaces and lifestyles.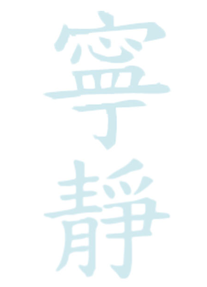 Katherine Sri Feng Shui can assist when you:
are building a new house or commercial premise
feel uncomfortable or unsettled in your space
improving your health, prosperity, relationships & other areas
are renovating an existing home or workplace
create harmony and balance in any environment
want to have your home, business premise or property tested for EMR fields.
your quality of life has changed significantly since moving
design a new home that supports you and 'feels good'
buying or renting a home or business premise
want to de-clutter, to make way for the new
would like more clarity with an I Ching reading
want to space clear old energies – yours or past occupants
Katherine Sri Feng Shui services offered:
Advanced Feng Shui – Form, Compass, Flying Star & Beneficial Directions
Energy Space Clearing
EMR (Electromagnetic Radiation) Testing
RFR (Wireless and Radiofrequency Radiation) Testing
I – Ching Readings
Earth Energy Dowsing
Katherine did a fantastic consultation for us – very professional, and very supportive of all that we wanted to achieve with our home-based business. The energy shift was noticeable as soon as we started to implement her recommendations – a really positive experience for us, and I loved having the report in addition to the on-site consultation. Thank you Katherine!
C. & M.W., Landsborough
Feng Shui for us is a 'must do' in terms of qualifying what's required to ensure positive energy is maximised in our home, business and lives. Katherine shares her Feng Shui wisdom and skills in a professional, non intrusive 'personal' manner that's easily understood and implemented.
D.W., Twin Waters
feng shui inspiration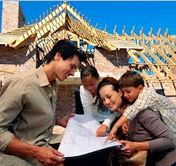 It's exciting and sometimes a little daunting to plan, renovate and create your new home. Feng Shui can assist you create harmony and balance so that your home feels wonderful to live in.
Design a front entrance that welcomes you with good light, is easily visible, attractive porch, landscaping and a curved pathway to the front.
Energy flows like a river, so how will it flow in your home? Avoid dark, stagnant areas or long straight corridors that form stressful torrent energy.
Direct the flow of energy or people to the living areas and office first – the active areas and then onto the quieter spaces of bedrooms.
Draw furniture placement into your rooms. This will assist designing optimum placement for doors, windows, power points, storage etc.
Notice how your site accesses winter sun and summer breezes to incorporate into your design.
Where is your view? Where do you need privacy from neighbours? What is the best placement for an outdoor living deck?
Your garden is the setting for your home. What view will you see out of the windows?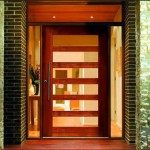 The front door is very important. It is the "mouth" of the home & the main entrance for the beneficial energy (chi) to enter your house.
Ensure that there are no "poison arrows" opposite your front door. A single tree trunk or a power pole can sometimes be a poison arrow. Poison arrows can represent obstacles in your life.
Have a well-lit, open & curved pathway to allow easy chi flow to your front door. A beautiful garden enhances a front entrance.
If you have a number of doors at the front, ensure one door is clearly defined as the "front door". Use pot plants or sculptures either side to make it stand out. Place a welcome mat at the front.
Clear all clutter away from the main front entrance. If you leave shoes outside, have a tidy place to stack them. Store your rubbish bins away from the entrance, preferably out of sight.
Welcome yourself, your family & friends & great energy into your home with an attractive front door & an open porch that you step up onto before you enter the house.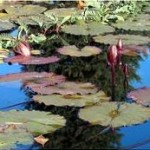 The outer environment always reflects your inner state of being.
Improvement in your home's chi flow (life-force energy) with Feng Shui adjustments can increase your inner peace and well-being.
A cluttered house can reflect a confused and busy mind.
A peaceful environment evokes peace and stillness within. Have some areas and wall spaces that are blank, open and unadorned in your house.
The north east sector of your home known as Ken (mountain) represents peace and stillness. Place a symbol representing peace in this area of your home to enhance inner peace.
Create a private space in your home away from the demands of family and work. This is a place for you to relax and be open to inspiration. Music, meditation, yoga, creative projects and just being are all welcome in this space.
Nature and gardens can support inner peace. Do you have a garden or courtyard that you can sit in?
PAUSE and practice being present at different moments in your day. Tune into your breathing and notice the sounds you can hear in your environment.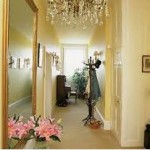 In Feng Shui negative energy is known as sha chi and can be created in the following ways.
Long, straight hallways create sha chi that rushes through like a torrent.
Dirty, cluttered or untidy areas.
Large, exposed beams over beds or lounges.
Spaces that are dark and have poor air ventilation.
Poison arrows hitting the front door.
Predecessor chi from previous occupants of the house or land.

The position of your child's desk can make a big difference in how much time they spend at their desk studying. This assists in improving their concentration, creativity and performance.
Ensure that there is a solid wall behind them when they are seated at their desk.
From this position they need a clear view of the door. Do not place them with the door behind, as this creates a weak, unsettled quality and they will be up and down like a yo-yo.
Have a view out of a window, in front or to the side.
De-clutter the desk and set up a good filing and storage system. Use fun, bright colours for the folders & boxes.
Have a picture that displays a goal that is important to them. Position it so that it is visible from the desk.
Ensure there is good lighting at the desk.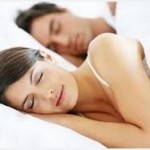 Sleep deprivation can effect our performance and enjoyment of life. A healthy sleeping environment is vital for well-being and good health.
Underground Geopathic stress lines cause poor sleep and illness if they lie under your bed. Move your bed to another position or room. Have your bedroom dowsed.
Avoid "coffin position", having a door at the foot of your bed.
A cluttered bedroom, mirrors, strong colours and traffic noise can affect sleep quality. Choose restful colours and de-clutter.
The ideal position for your bed is diagonally opposite the door and with a solid wall behind.
Sleep well by not being in an electromagnetic field. Keep digital alarm clocks, electric blankets and outside meter boxes, away from the bed.